Rarely parts of the southern island's beef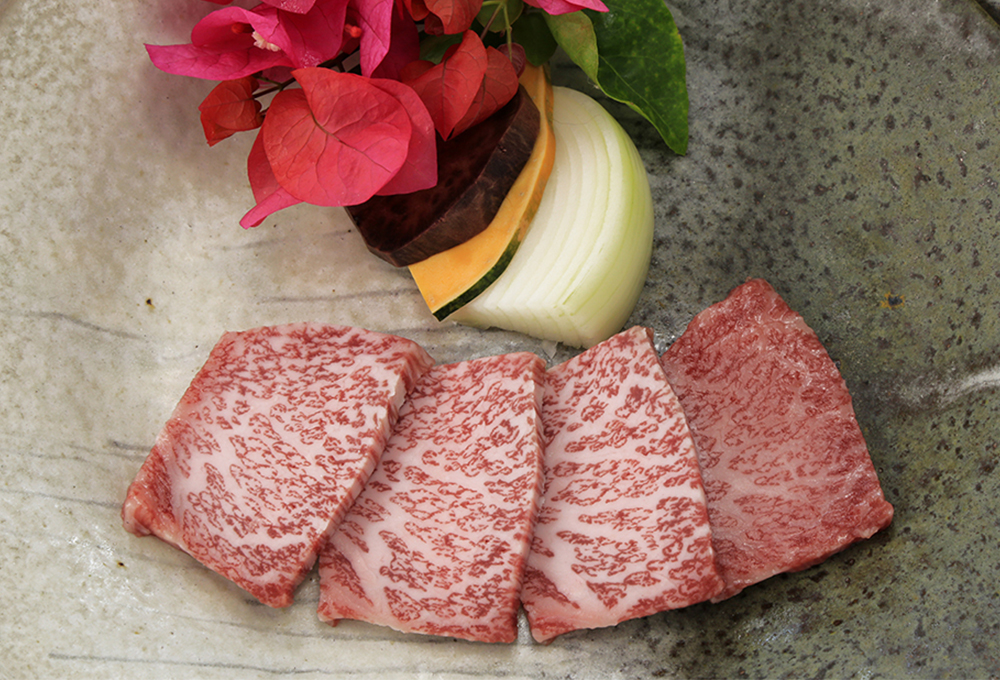 Dreamlike kuroge wagyu
Misuji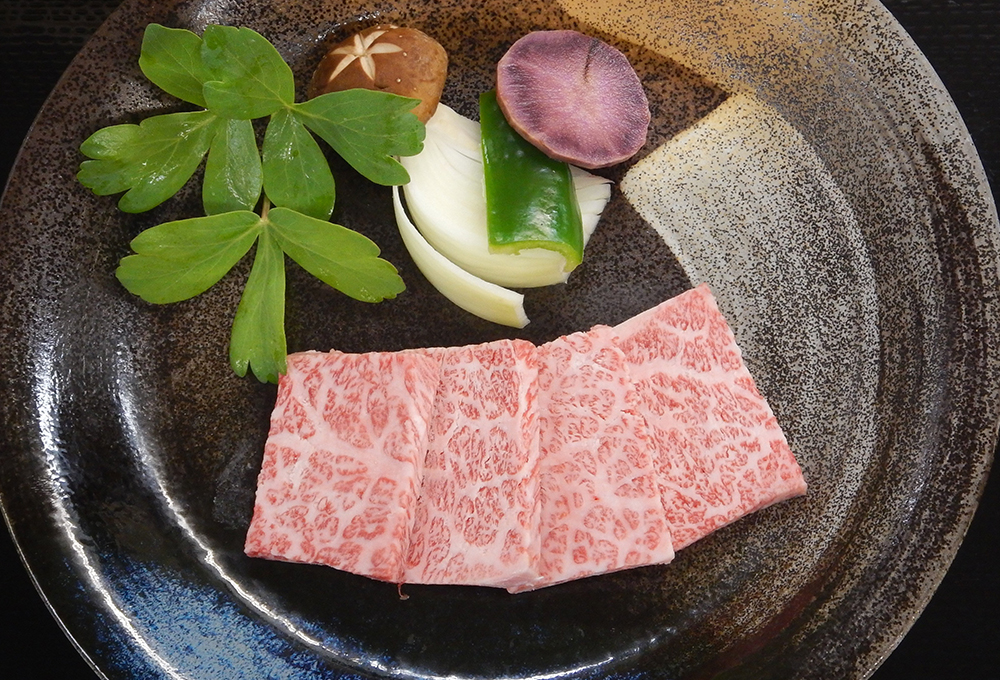 Best Sakishima chuck flap
Best Sakishima chuck rib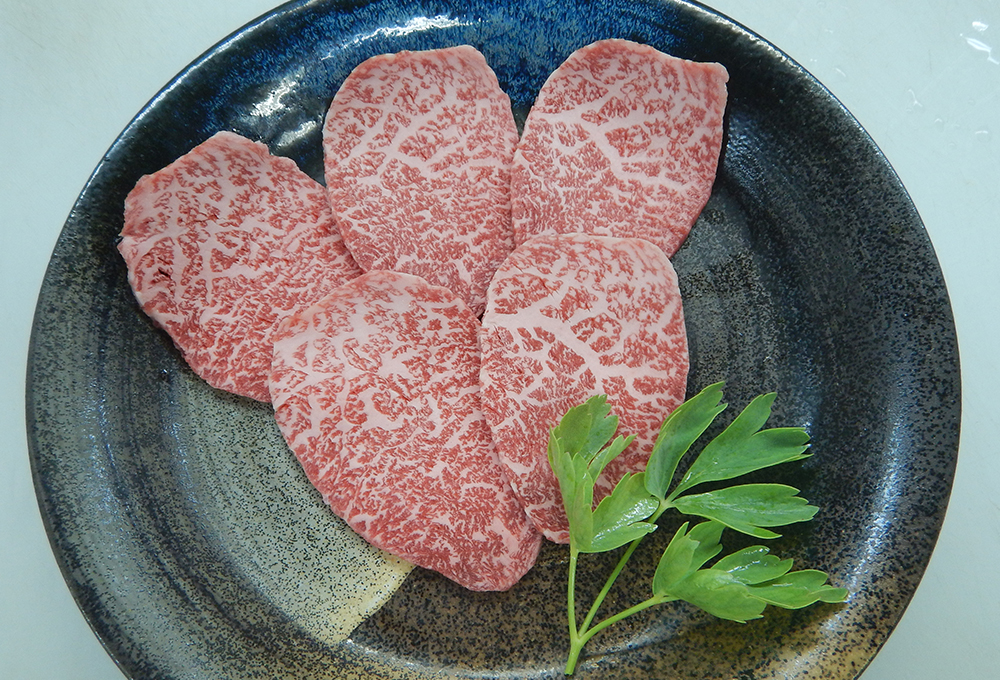 Japanese kuroge wagyu grilled shabu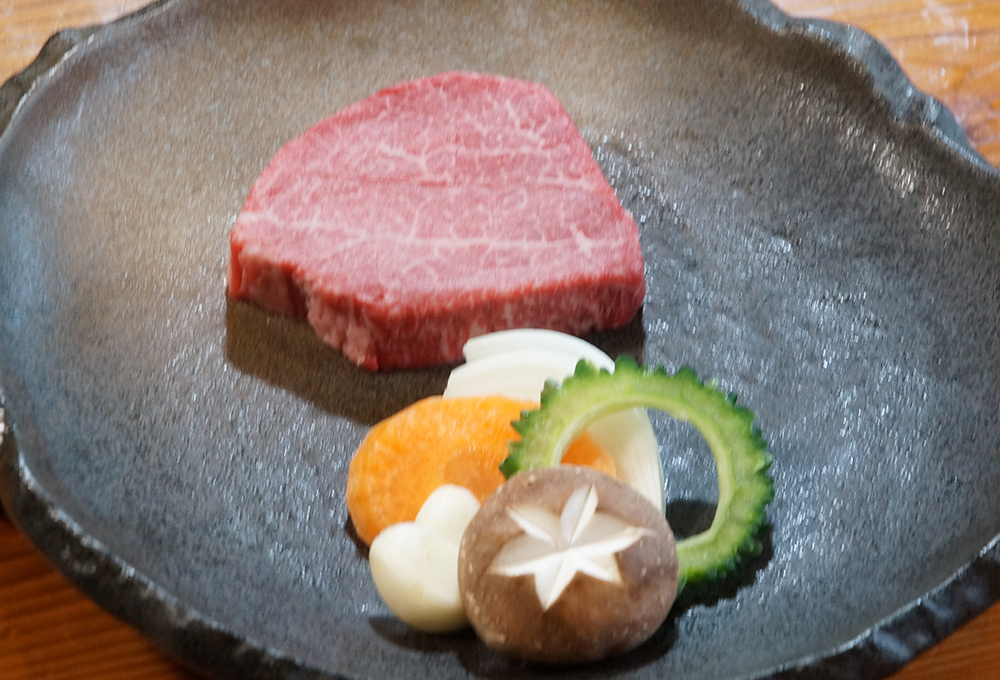 Chateaubriand steak
2 types of Sakisima's specialty Japanese black beef steak
Born and raised on a warm southern island, A4 A5 grade Japanese black beef produces top-class beauty marbled beef and gentle taste in Japan.Please enjoy the rare part of the luxury black-haired Japanese beef that the South Island boasts.
※All prices including tax

Name
Price
Feature

Dreamlike kuroge wagyu

3,800 Yen
This part can be taken only 2 kg from just one cow.
Please enjoy the dreamlike meat that gently soft taste.

Misuji

3,800 Yen
It is a very rare part located inside the shoulder blades.
It tastes gently soft.

Best Sakishima chuck flap

3,800 Yen
It is the softest among chuck flap, with beautiful sashi.
It is characterized by an elegant taste that is very soft
and flavorful

Best Sakishima chuck rib

3,800 Yen
Part of the shoulder rib, one third of the front of rib.
Please enjoy its beautiful sashi and sweet fat.

Japanese kuroge wagyu grilled shabu

3,600 Yen
Grill the thinly sliced meat quickly, please enjoy with
the special ponzu that is our house-made.

Chateaubriand steak

8,100 Yen
The highest level of Japanese Wagyu beef
It is characterized by the elegant taste that is very soft and less fat in the part where it is said that hardly moves.

Specially Selected Sirloin steak
(200g)

7,800 Yen
One of the best parts of cattle with fins, soft, fine and fine umami taste 

Specially Selected Rib roast steak
(200g)

7,800 Yen
Next to sirloin. The part where the marbling is easy to enter at the thickest part. It contains moderate fat and has umami, and the meat quality is fine.